It's almost the most wonderful time of the year...
With the holiday season fast approaching it may be about time to start thinking of gift ideas and what to do with the family and friends this festive time. From classic favorites to the hottest Broadway shows, find out what you need to see this Christmas!
1. NYCB's The Nutcracker
David H Koch Theater, November 23 - December 30
As one of the most famous Ballet companies in the world, the NYCB's The Nutcracker is something truly spectacular. Full of exquisite dancers, glittering sets and dazzling costumes, be transported to the magical Land of the Sweets as you join Clara and The Nutcracker Prince on an adventure of a lifetime!
2. Girl From The North Country
Newman Theater, Until December 23
Hot from its Olivier Award-winning turn in London, Girl From The North Country arrived at the Public Theater this fall to much critical acclaim. Featuring the music of the great Bob Dylan, this musical is the perfect treat for any music fan and with spectacular performances to boot, you surely won't be disappointed. Don't miss this beautiful musical before it closes on December 23. Book Your Tickets
3. The Ferryman
Bernard B Jacobs Theater, Until February 17
Another London favorite, The Ferryman, written by Jezz Butterworth and directed by Sam Mendez, is a hard-hitting tear-jerker which garnered three Olivier awards back in April. Currently in previews, this production is the perfect holiday treat for grown-ups who may want to get away from all the tinsel and turkey! Book Your Tickets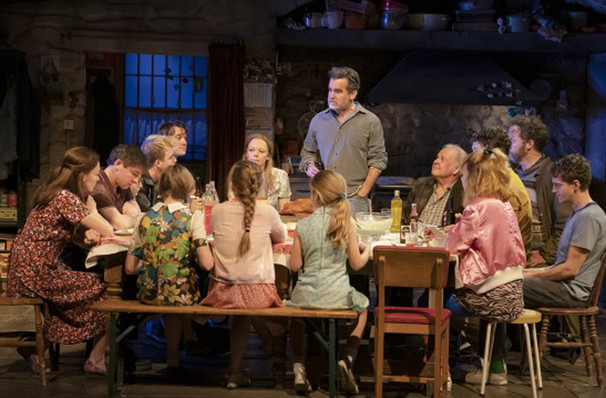 4. The Lifespan of a Fact
Studio 54, Until January 13
Daniel Radcliffe is back on Broadway this holiday season as he joins Cherry Jones and Bobby Cannavale in this hard-hitting Broadway smash. Currently in previews, The Lifespan of a Fact sees Radcliffe, traverse the tricky line between fact and fiction. Perfect for fans of the 'boy who lived' and drama lovers The Lifespan of a Fact runs for a strictly limited run through to January 13. Book Your Tickets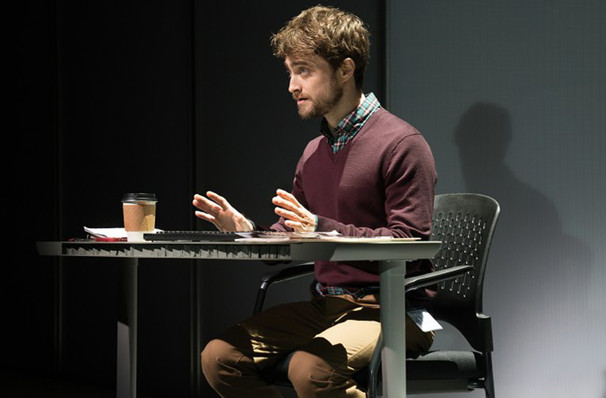 5. To Kill A Mockingbird
Shubert Theatre, Opens November 1
Hitting Broadway in the middle of the Christmas madness, Jeff Daniels stars in the long-awaited stage adaptation of Harper Lee's To Kill A Mockingbird. Shrowded in mystery this new production will seem like a Christmas miracle for avid followers of the adaptation's progress. Beginning performances on November 1, To Kill A Mockingbird is the play to see this Christmas! Book Your Tickets
With something for everyone in New York this holiday season, step out of the cold and warm up with these hot shows!
View our show pages for more information about NYCB: The Nutcracker, David H Koch Theater.