Hamilton
/ our review
brilliant Engrossing UNFORGETTABLE
Sep 27th, 2015
Nicola Quinn
Hamilton - History Has Its Eyes on You
Best bit: It is definitely a toss up between Leslie Odom Junior who plays the vindictive Aaron Burr and the catty King George played by Jonathan Groff. Both performers are brilliant.
Any boring bits? I really can't think of any moments where I, or the audience may have disengaged. This show has been carefully crafted to keep you moving with every beat.
Who would like it? This show has a unique ability to please audience members across the age spectrum. While the younger generation may be impressed by the hip hop and rap influence, the older can appreciate the history and true musical genius of Lin-Manuel Miranda.
Who wouldn't like it? I am hearing of more and more people who "don't like musicals"; however, if you're going to see one this may be the winner to bridge the gap. Before the show I would've thought those over 60 would not enjoy this show; nonetheless I had several sitting nearby who loved it. A gentleman about 70 even announced "This show is going to be on Broadway for a long time".
Morning after effect: Having the lyrics "My name is Alexander Hamilton" loop over and over in my mind, and a slight gangster bounce in my step.
Verdict: Fifty stars and thirteen stripes from the American flag for Lin Manuel Miranda and company
Hamilton, I have to say, is a theatre piece presented in a whole new way. I cannot imagine the hours spent by the writer bent over a desk, mixing and matching the words to rhyme while telling a story true to time. Miranda was a one-man band on this quest, his talent not to be taken in jest. A number of traditional theatre goers will not understand the hip hop score and believe it lowers the form and art of true musical theatre - but be ready, this show is changing the way brilliant looks! Hamilton has stolen hearts with this revitalization and is well deserving of the hype and sensation.
Lin-Manuel Miranda wrote the book, music and lyrics for Hamilton, inspired by his love for 90's rap and hip hop, and the classic musical scores of Broadway's best. It's here, in this mash, that we experience music which moves by lyrics, beats and creates undeniable beauty. Two congressman participating in a political debate, presented as a rap 'battle' with a symphonic backdrop, is just mind blowing. Miranda usually also plays Alexander Hamilton, proving his talents far exceed the page. For this review I saw Javier Munoz play Hamilton and by the second song "My Shot" I was moved to tears as his work, and that of the cast, is extraordinary. Munoz has been a part of Hamilton from its early development and his greatest claim to fame is that he performed the role of Alexander Hamilton for President Barack Obama on July 18, 2015.
From start to finish the cast is on point, using every corner of the stage, and their passion for the material absolutely shines through. The choreography and its superb execution flawlessly guides you between the world of modern music (which should feel displaced from the context of this story) and the musical's narrative. Many of the cast members have been with the show since the Off-Broadway run at The Public Theatre earlier this year, while others worked with Miranda on In The Heights, for which he won the Tony awards for Best Musical and Best Score.
Miranda's mind is genius and the team which orchestrates his vision, powerful; Andy Blankenbuehler's choreography, Thomas Kail's direction and Alex Lacamoire's musical and orchestration direction, are a match made in storytelling heaven. In The Heights introduced this ensemble to Broadway in 2008 with a story that limited them to an audience who understood the Dominican-American neighborhood of Washington Heights. Back here at the Richard Rodgers Theatre with Hamilton, the story stretches far wider. The use of African-American actors to play these historical characters immediately opens up the journey on which the audience will embark. Miranda's commentary on political themes, loyalty and love are current and inspirational.
Eliza Hamilton sums up the story and leads the company to a moving finale, when the lights drop as the weight and vision of the American Dream continues its tug of war, between the immigrants who once founded this country and those looking to make her home.
Stand out performances include Leslie Odom Junior as Aaron Buur, who guides us through the show as both narrator and villain with his mischief and hunger to rise to the top. Equally as malicious is King George, played by Jonathan Groff - he's playful, satirical and gives the impression that politics is merely two spoilt brats trying to out do one another on the playground. He pops in and out, representing the British struggle to hold power over America as he slowly comes to terms with the breakup, Cabaret style.
This is theatre at its best, and I personally loved that there was no use of digital projection despite the modern spin. Hamilton has the ability to send you back in time to the tradition of camp fire stories being told with song and dance. While it may be a creation of this era, Miranda's work is making history.
Miranda's production In The Heights received thirteen Tony nominations and won four, and there is no doubt Hamilton will follow suit, having already received an array of acclaim including Lortel, Outer Critic Circle, Drama Desk and New York Drama Critics Circle Awards, as well as the 2015 Obie Award for Best New American Play.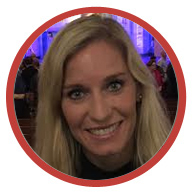 Reviewed by Nicola Quinn
Sunday 27th September 2015
Richard Rodgers Theatre, New York City
Find me on Twitter: @newyorktheatre
View our show pages for more information about Hamilton, Richard Rodgers Theater.