Dear Evan Hansen
/ our review
Emotional REMARKABLE inspiring
Feb 15th, 2017
Nicola Quinn
Dear Evan Hansen: Like and Share!
Fun Facts: Pasek and Paul are a powerhouse songwriting duo, their recent work on the film La La Land earned them a Golden Globe and Academy Award for Best Original Song.
Target Audience: Dear Evan Hansen has a wonderful way of merging the generational gap to tell a story that both parents and children need to hear.
Best Bit: Ben Platt! He is my new favorite person on Broadway.
Morning After Effect: Well, I had puffy eyes from all the crying but I would do it over again, it was that good.
Verdict: Get dressed, pack your tissues, and go see this show! Then, update your status, tweet about it, post to YouTube, and every possible social media platform, so that this show can move the lives it aims to.
As we tap, swipe and scroll on our devices we are exposed to an endless world of knowledge, news and people, yet millions of us feel disconnected and alone. These gadgets offer a window to discover and a great sense of freedom but ultimately it becomes a prison of anxiety for many participants. Dear Evan Hansen rightly explores the search for love, dealing with grief, loneliness, and self-exploration while being surrounded by digital noise. We may have mastered worldwide connectivity but have we begun to conquer the power of communication?
Dear Evan Hansen tells the story of two struggling families and a misplaced letter that stirs an entire community. It centers on Evan, an anxiety-ridden teenager who finds himself feeling needed, appreciated and valued by another family during their tragedy. The tragedy is that it takes such extreme circumstance for people in this community to look up and see the human beings around them. David Korins has designed a brilliant minimalistic set which echoes the emptiness these characters experience, illuminated by giant screens and digital displays.
From the very first song composers Benj Pasek and Justin Paul move you - they reach into your gut with one note sung by Heidi Hansen (played by Rachel Bay Jones), and then into your heart with the other note by Cynthia Murphy (Jennifer Laura Thompson). And as the production goes on they continue to envelope your body causing a gigantic lump in your throat and bringing you to tears, song after song! Jones and Thompson offer incredible performances, highlighting the struggle to smother the vulnerability and fear of motherhood as everyone awaits their matriarchal strength during the difficult years of their adolescent sons' depression. These two mothers get the emotional journey in motion with their powerful proclamation, "I can't find my way to you! Does anybody have a map, does anyone know how to do this? I'm flying blind and making this up as I go... it's a puzzle, it's haze."
Steven Levenson (Book) has shaped a sensational musical told from the perspective of both parent and child. Alex Lacamoire (Musical Supervisor / Orchestrator) is just one of the many talents pouring love into this production and a two-time Tony and two-time Grammy winner for his work on Hamilton and In the Heights. It would not be an understatement to say that Dear Evan Hansen had a similarly phenomenal effect on my soul as Hamilton did. There is an evident empathy for each character and a sense of responsibility and longing for them to see eye to eye, to find each other through the haze. These contemporary issues of isolation and fear are emphasized in this original musical in such a profound manner by its creators and the outstanding cast. Seriously, every cast member gives their all!
Each character undergoes a raw transformation before our eyes to the infallible score led by Ben Cohn (Music Director / Conductor). The music is the heart and soul of this play and seeing the musicians on stage atop a moving platform reiterates the power harnessed by every string and strum through the ups and downs of this tale. I cannot express how stirred I was by this production, Michael Greif (Director) has put every piece in place to perfection. I sobbed, laughed out loud, and was swept away by the important message to find your own voice and break through the glass. Perhaps, the packed auditorium of high school kids made this production all the more real to me, and seeing their connection to Ben Platt was momentous.
Platt breathes life into this role with great conviction and the nuances of his emotional performance blew me away. The meticulous work he has done crafting Evan Hansen is remarkable. His journey from the fidgety awkward teen trying to find his place in this world to the man we see by the end is inspiring. Platt's ability to connect this character to an audience of all ages is pertinent to the message of this production, and his delivery is electric.
It's difficult to witness how this generation chooses to sacrifice themselves to criticism on a viewable, searchable and permanent platform because it is believed to be normal, which adds further to the commentary on how exposed these young people are during their bumpy self-exploration. The creators of Dear Evan Hansen have sparked an important conversation about the digital world and how the effect on us is still premature and boundaries have yet to be realized. For young people all over the world, this is a crisis. The timeless feelings associated with adolescence are now heightened to a level of stress we need to pay attention to. This is an important story to tell and Dear Evan Hansen has taken the message further than the stage as they collaborate with several not-for-profit organizations dedicated to helping those in need. They also offer an interactive platform known as fan art, encouraging creative emotional expressions.
The melancholic lyrics by Pasek and Paul summarize this contemporary mindset, "I'm tap tap tapping on the glass, waving through a window". One can only hope there is someone listening on the other side though Dear Evan Hansen ensures its audience, you will be found.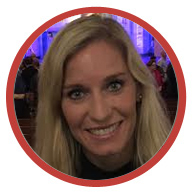 Reviewed by Nicola Quinn
15th February 2017
Music Box Theatre, New York City
Find me on Twitter: @newyorktheatre
View our show pages for more information about Dear Evan Hansen, Music Box Theater.