Hello, Dolly!
/ our review
FUN innocent Entertaining!
Apr 19th, 2017
Nicola Quinn
Hello, Dolly: They are all pros!
Fun Facts: In 2013 Bette Midler returned to Broadway after a nearly 40-year absence to star in I'll Eat You Last: A Chat with Sue Mengers. During her absence, she continued to build a hugely successful career in music having recorded 26 albums of which she has sold over 35 million copies!
Target Audience: Those who are revisiting this production for Herman's legendary score and of course the Midler fans! It is a privilege to see her perform live but the Tinder generation might find this a bit dated.
Best Bit: Taylor Trensch (Barnaby Tucker) and Beanie Feldstein (Minnie Fay) soon became my favorite characters. Their performances are flawless and each brings such light to the stage with their funny personalities and childlike enthusiasm.
Morning After Effect: Flabbergasted by Midler's agility and her ability to mesmerize the audience, especially during the dinner scene where we watch her eat a leg of turkey for about 5 minutes!
Verdict: Hello, Dolly is light, innocent and fun offering a walk down memory lane for some and a sneak peek into the past for others
Somewhere in the world Bette Midler has a shelf, and on it sits three Grammy Awards, four Golden Globes, three Emmys and a special Tony Award. If that's not a clear indication of a top-notch career then head to the Shubert Theatre where adoring fans line-up to see her in action as Dolly Gallagher Levi, and lap up every word spoken and note sung! Midler enters as the famed Dolly, and the audience goes wild! They are intoxicated by her presence as she appears on stage and the applause and shrieks go on for what feels like eternity, eventually the crowd settles (on Midler's cue) and the show continues with the revered star leading the way.
Midler has brought her signature charm to the iconic role of Dolly Gallagher who has been played by the renowned Carol Channing, Ethel Merman, and Pearl Bailey, as well as Barbra Streisand in the 1969 film version. Midler adds her own cheekiness and mischief which flutters from a raised eyebrow to a dramatic hand gesture, a pop of the hip and of course, her voice! Judging by the audience's response and her chemistry with David Hyde Pierce (Vandergelder), it is working! Pierce stands his own ground singing next to the great star and their chemistry and banter is a delight to watch.
Single New Yorkers can attest to the difficulty of finding love in this city, regardless of the modern connectivity through apps such as Bumble or Tinder. Back in the day the only application one could turn to was a trusted match maker like Dolly Gallagher! And just as it is today, everyone was looking for compatibility and love, and she was the go-to gal. There certainly is something quite charming about the "good old days" and we can still relate to the complexity of finding "the one" and seeking adventure. Jerry Herman's score may bring nostalgia for many and feel outdated for some but there is no denying the historic merit this show has had and how it perfectly captures the atmosphere of the era. Herman made history with Hello, Dolly in 1964 when it won ten Tony awards including Best musical, a record held for 37 years! He has countless awards and honors and is considered one of America's most iconic and beloved composers in theatre.
Another talent with an endless list of accolades is Santo Loquasto. His scenic design and costumes are exquisite! Santo Loquasto has captured the playful, bright and chaotic essence of this narrative through his gorgeous gowns and stunning set design. He has had a truly successful career having won several Tony awards and received over 15 nominations, he has collaborated with Woody Allen on 30 films, received three Academy Award nominations, and was inducted into the Theatre Hall of Fame in 2004! Let's say he knows what he is doing and he is doing it very well! He has created a magnificent world and I so wished Mrs. Molly's Hat store on Water Street was real!
The company is phenomenal and brings this make-believe world to life! Goodness knows how they perform this high-energy production eight times a week, they pour their hearts onto the stage and the Waiter's Gallop in the second act will blow your mind! Tying the talent together seamlessly is director Jerry Zaks who also boasts a ridiculously impressive resume which makes me believe this revival has ensured only the best players bring it to life. Hello, Dolly is brilliant on every level and the audience erupted during the title song Hello, Dolly (which is sung three times!). Yep, they loved it!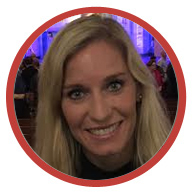 Reviewed by Nicola Quinn
April 19th 2017
Shubert Theatre, New York City
Find me on Twitter: @newyorktheatre
View our show pages for more information about Hello, Dolly!, Shubert Theatre.