School of Rock - The Musical
/ our review
ENERGETIC Entertaining fabulous!
Feb 11th, 2016
Makia Martin
School of Rock - School's In Session
Fun Fact: Do the children in "School of Rock" play their own instruments? YES! All of the children on stage are brilliant musicians. No pantomiming, just honest talent.
Target Audience: This is absolutely a family affair! Just like the cast, the age range of the audience varies. Kids and adults will be equally entertained.
Best Bits: The song "Stick It To The Man" is a fool-proof showstopper. It's fun, catchy, and guarantees a fist pump or two from the audience. There's no doubt that this song will bring out your inner rebel.
Boring Bits: The show fell into the "After intermission slump" but soon regained it's energy after a couple of scenes.
Morning After Effect: I'm so glad I had the opportunity to see the show. It was just... fun. A rocking good time that helped me remember how electrifying music can be. I may or may not be writing this review while blasting Stevie Nicks.
Ok, let's take a 2003 movie staring Jack Black and turn it into a hit Broadway musical. While that sentence may have the thought "no way" springing up in your mind, Andrew Lloyd Weber's "School of Rock The Musical" made its official debut last December to shockingly rockin' reviews. It's here in all of its thundering rock n roll glory and it's definitely up for the challenge.
Alex Brightman plays Dewey Finn, a wannabe rock musician who (through a series of fraudulent events) finds himself teaching a class of young, overachievers. After overhearing his students during their music class, Finn realizes he has in his possession a legendary rock band in the making. What I love about Brightman's performance is that he manages to give the role a certain charm and spirit that differentiates him from his predecessor, Jack Black, while still paying homage to him. His character can switch from uncouth and brash to wholeheartedly tender and Brightman balances that line perfectly.
While Alex Brightman gives off an infectious energy that's hard to ignore, I would have to say that the children of Horace Green Prep took the show for me. Between their voices and artistry, it was hard not to be mesmerized by them. Each kid stood out individually with certain talents and together, they were a force. What I love about the musical is that it dives into the children's lives at home. They faced indifference, stress to be perfect, pressure to be "normal" and just simply having a voice. Finn's reason for starting the band may be fame but the kid's reasons for being in the band, whether it's to be heard or to rebel or just to be apart of something fun, gives the musical heart.
Legend of the Broadway world, Andrew Lloyd Webber definitely brought out his inner child for SOR. He's like the prep school Principal in the show; happily able to let his hair down and rock out when faced with music that feeds the soul. He and the creative team deliver unapologetic entertainment along with a funny, endearing musical for the masses. If anything, seeing a 12-year old boy shred a guitar solo as cool as Jimi Hendrix should be reason enough to get a ticket. It's hard not to enjoy a show that turns the curtain call into a rock concert. "School of Rock" makes its home in Winter Garden Theatre where Andrew Lloyd Weber's famous musical "Cats" ran for 18 years. Maybe that's a little blessing from the theatre Gods to ensure that the school keeps on rockin' for years to come.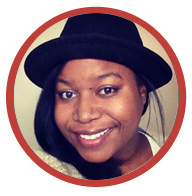 Reviewed by makia Martin
Thursday 11 February 2016
Winter Garden Theatre, New York City
Find me on Twitter: @newyorktheatre
View our show pages for more information about School of Rock - The Musical, Winter Garden Theater.