A Fabulous Twist of Theatrics!
As you walk into the extravagant Walter Kerr theatre there certainly is an air about it, double that with the even more lavish set of a stage within the stage, and the scene is set for a twist of theatrics! Dress up and feel the age-old experience of a night out on Broadway with this show - A Gentleman's Guide to Love and Murder is splendidly mischievous and sparkles with fun.
The story is both fun and naughty as Monty Nevaro, played by Bryce Pinkhalm, must climb, claw, push, poison and outwit the heirs that lie before him which obstruct his title as Earl of Highhurst; a title most worthy of murder. Having recently lost his dear mother, he discovers he is in fact a D'Ysquith and eighth heir to the family fortune, which is of course, riddled with nepotism. As he wiggles his way onto the ladder, he must keep his secrets and suspicions from; his mistress, his fiancee (that so happens to be his cousin!), and the community.
Each D'Ysquith is played by the talented Jefferson Mays, who crosses seamlessly between the gender, age, and sanity levels of each character. With a few subtle choices Mays has you in the palm of his hand believing the characters' similarity between one another is not in fact himself but their eccentric family trait. Actors rely on performance fitness during long runs such as this, which began for Mays in October 2013 so, with that being said, Mays is running a marathon with this ensemble! He takes on 15 costume changes and eight British aristocratic characters, all to exhausting to think about but exhilarating to watch. Mays will have to keep this act up until the show's final Broadway's performance on January the 17th 2016.
A Gentleman's Guide To Love and Murder is a wonderful show, the music is playful and pleasant (Book and lyrics by Robert L. Freedman winner of the 2014 Tony for Best Book; music and lyrics by Steven Lutvak). The set simple and elegant by Alexander Dodge, the costumes beautifully crafted and structured, winning Linda Cho her Tony in 2014 as well as, brilliant direction by Darko Tresnjak, whom also won a Tony that year.
Theatergoers' outside of New York City are in luck as this month the show embarks on a 44-week national tour, covering 19 states and Toronto, Canada. The tour run ends in Seattle, WA in July 2016.
Fun fact: The darling Richard Gere made his Broadway debut on this very stage in the 1970s in the rock opera Soon.
We give it Five Stars, and a standing ovation for Jefferson Mays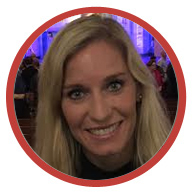 Reviewed by Nicola Quinn
14th September 2015
Walter Kerr Theatre, New York City
Find me on Twitter: @newyorktheatre