Sunset Boulevard: She's Home!
Fun Facts: Andrew Lloyd Webber has four musicals currently running on Broadway, for that, he receives the distinction previously held only by Rodgers and Hammerstein.
Target Audience: This would make a great girls night out where you can discuss the demise of aging women in Hollywood and life over a few glasses of wine! Or it would make a great date night for its romance and music with the underlying threat that any man who leaves a star will have a hefty price to pay! Oh, yes and doting Glenn Close fans who love a little bit of drama!
Best Bit: The final bow was my favorite moment and brought tears to my eyes as I watched Close soak up the standing ovation and cheers with her arms open wide, eyes closed and head tilted back, a performance until her final exit. Bouquet in hand, of course.
Morning After Effect: Who will be the next Norma Desmond... Glenn Close is leaving very big glittery stilettos to fill!
Verdict: Glenn Close is home and she has a pretty man by her side (Michael Xavier)! If you missed her the first time, you do not want to make that mistake again. She is brilliant!
Many 69 year olds may have big plans for their 70th birthday, perhaps a family lunch or an adventurous trip overseas? Well, Ms. Glenn Close will celebrate her milestone birthday in March under the spotlight with jewels, a 40-piece orchestra (the largest in Broadway history), and most importantly, her adoring fans! She will be belting out songs written by Don Black and Christopher Hampton to Andrew Lloyd Webber's rhapsodic music, reminding us all to find "New Ways to Dream" and never "Surrender"! Could you imagine it any other way?
What is it about Glenn Close that is so fabulous? Is it the way she moves that makes her look as if she is gliding just an inch above the rest of us? Could it be the dramatic gestures which she executes with ease but if someone else attempted them we might think they were having a stroke? The fact is, she simply oozes drama and I cannot imagine any other actress in this role. When Ms. Close took on the role of Norma Desmond over two decades ago she was no stranger to stardom and her performance earned her a Tony Award. Having now had further life experience as a talented artist in and out of the spotlight, she is closer to her character than we - or she perhaps! - could ever imagine. Close gives it her all, climbs each step with vigor (there are a lot of steps) and hits every note as if it were her last. She delivers a strong, tender performance which will break your heart as you witness this fragile woman face her greatest fear, to be forgotten simply because of her age. Close's performance will stay with you long after the show and leave you wondering whether Hollywood has changed at all.
She shines in this role from head to toe and ample credit should be given to the gorgeous gowns, furs and jewels put together by personal costume designer Anthony Powell. Powell created the outfits for the original production of Sunset Boulevard in London (1993) and the USA (1994) for which he won a Tony Award. He then went on to create the unforgettable costumes for Cruella DeVil in the live action remake of 101 Dalmatians and the sequel 102 Dalmatians for which he received an Academy Award Nomination. Their partnership returns in this revival of Sunset Boulevard and I think it's safe to say, Close and Powell are a match made in diva heaven! Whether Close is wrapped in a brown silk sack at the spa or adorned with a glittery gown, it is clear these costumes were made for a star, a super star! Powell's costumes resurrect the classic Hollywood glamour, sadly replaced by skinny jeans and stained tees, yet Close slips into each outfit and a timeless elegance, sophistication and grace can be seen.
Further illuminating Powell's costumes is the minimalistic set designed by James Noone, as Close descends and transcends the stairs each costume is given its own runaway moment. While the costumes were equally extraordinary in the original production so too was the set, a great contrast to its current simplicity. Noone's tiered scaffoldings surround the 40-piece orchestra, keeping the music quite literally at the heart of the show. The set may be standing back allowing the performances to shine bright with this remarkable story that looks into the trauma of a fading star, yet the over-the-top score tends to drag on. At two hours and forty minutes I couldn't help but wonder if Noone had to opt for minimalism as there was no time for ambitious set changes! Nonetheless, he has pulled it off and despite its plain facade it certainly feels grand.
Speaking of grand, Broadway welcomes three talented principal players from London's English National Opera production to The Palace. Michael Xavier (Joe Gillis), Siobhan Dillon (Betty Schaeffer) and Fred Johanson (Max von Mayerling) return to their respective roles playing alongside Glenn Close at this iconic theatre built in 1913, a theatre which had the reputation that once you landed on its stage you'd "made it".
Xavier has a certain glint in his eye which can be seen from the last seat in the house, he is gorgeous and tremendously talented. Director Lonny Price wanted this version of Sunset Boulevard to be seen from Joe's point of view which is an interesting choice and heightens the audience's response towards Norma through his experience. Xavier has no easy task although he does an outstanding job. His British counterparts make the perfect team and together they are powerful!
Sunset Boulevard is a special story and I am thrilled I had the honor to see it. If you are able, I highly recommend you do as it might just allow you new ways to dream.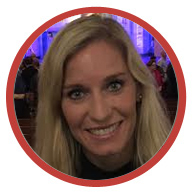 Reviewed by Nicola Quinn
February 8th 2017
Palace Theatre, New York City
Find me on Twitter: @newyorktheatre