A Purrrfect Night Of Theatre
Fun Fact: Judi Dench was cast in the role of Grizabella but was unable to perform the role as she snapped her Achilles tendon during rehearsal and was replaced by Elaine Paige. Elaine Paige sang "Memory" with such vigor making the song world famous, 160 artists have released a cover to date. Dench of course went on to have a pretty successful career herself.
Target Audience: Cats is suitable for the whole family, the kids may be giddy with excitement and you might just be too.
Best Bit: A wonderful resting song from the twisting, turning felines is Gus the Theatre Cat, performed tremendously by Christopher Gurr and Sara Jean Ford. This is an emotional realization of the circle of life and how these cats each have their own story.
Standout Actor: Never did I think I would admit that Rum Tum Tugger, is one helluva sexy cat! Tyler Hanes oozes sexiness as he struts, swaggers, gyrates and smirks. We've all known that mischievous cat in our lives and he captures the naughty spirit superrrrbly.
Verdict: Cats is the Las Vegas of Broadway... You have to do it once.
Andrew Lloyd Webber's kitty cats are back on Broadway! No longer is the renowned show just a memory from its record breaking run in the 1980s where it opened on London's West End, running for 21 years and 8 949 performances. Cats was received equally as well on Broadway in 1982 where it stayed for 18 years with 7 485 shows, making it the fourth longest running production. There is no doubt that Andrew Lloyd Webber stunned audiences in the 80s with this score based on T.S Eliot's Old Possum's Book of Practical Cats, and music that crossed over several genres including classical, pop, rock and jazz. The songs are like a pesky cat tapping you, staring you down and curling their way into your lap, and whether you want them to or not, these songs will get stuck in your head for days.
The plot is ridiculous, the costumes silly and the junk yard set has not changed much from the original production, and yet there is something so endearing about this show. As I looked around the auditorium I couldn't help but feel the energy in the room - it was dynamic and the demographic quite mixed. The audience was clearly excited though a small part of me felt very nervous to be in a room full of cat men and women!
As the actors crept, pounced and slinked on stage I could feel my heart start to race, this is THE Cats, on Broadway... and I am here! Each actor exudes a different personality despite their synchronized choreography and it was clear to me from the start that the music may be powerful but the stamina and commitment from these artists is undeniable. Each character has its own quirkiness, personality type and rank making it easier to believe that there are four legged cats running a mock on stage.
For most musicals there will some dialogue to guide the story along but Cats is structured as such that the entire story is told through song. This can be confusing at the best of times but while you are trying to keep up with the many felines it is even trickier; which was noted by the women behind me who announced "I can't tell who is who!". In a nutshell, a group of cats gather to find out who will be announced as "the Jellicle choice" to transcend to the Heaviside Layer. It's all rather trippy and psychedelic. If you get lost, focus on the interesting transitions of the music and nonstop dancing which also crosses over many genres/disciplines. Most notable, is the 10-minute dance set for the Jellicle Ball and Victoria's invitation to said ball. Victoria is played by Georgina Pazcoguin, a soloist from the New York City Ballet. Pazcoguin is the purest kitty in all white and her solo is angelic and on point (pun intended).
There is great talent on this stage but no doubt many people will flock to this revival to see Leona Lewis in the iconic role of Grizabella. Playing to a crowd of fans as Leona Lewis is a very different task to playing a role on Broadway. The pressure must be immense and sadly the costume and makeup team let her down. Grizabella is the scruffy, worn out cat and yet Lewis looked styled and glamourous. However, yes, she has an incredible voice and I could feel the audience take a deep breath as the first few notes of Memory played. It is the song you cannot forget, written by Trevor Nunn who directed the original Cats in 1981 and he is back on Broadway herding cats again in this classic Lloyd-Webber Musical every theatre fan needs to see at least once in their life!
Cats is playful and a purrrfect night out. Now, what to wear for Halloween...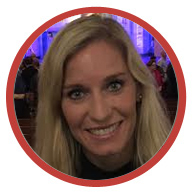 Reviewed by Nicola Quinn
Neil Simon Theatre, New York City
August 25th 2016
Find me on Twitter: @newyorktheatre