Cirque Du Soleil's Paramour is exhilarating entertainment!
Target Audience: Given the successful run of the companies 17 shows world-wide, my guess is most people will love this show. The Broadway die-hards may feel otherwise.
Best Bits: Every scene is stunning but "Film Strip" conveys everything Paramour is about allowing musical theatre, circus arts and cinema to become one!
Standout Actor: Kyle Driggs specializes in a unique fusion of juggling and movement and appears throughout the show juggling all sorts of props from bottles to umbrellas. He is amazing.
Morning After Effect: Entirely mortified that I have a stiff shoulder from carrying my heavy handbag while the likes of Myriam Deraiche (Ensemble) can hang from a hula hoop, by her neck.
If your downward dog heel-to-floor inability is causing you frustration this show will remind you that anything, ANYTHING is possible with perseverance, and no doubt a few falls and bruises. Cirque Du Soleil has offered an international playground for hundreds of world renowned athletes and artists to showcase their freakish skills with an explosion of color, light and passion. They have produced spectacular shows and toured the world over transforming our idea of the circus entirely, the question is will they be welcome on Broadway? This will be Cirque's third attempt for success in New York as Banana Schpeel (2010) and Zarkana (2011 and 2012) were short lived. I happened to see Zarkana at Radio City Music Hall and think Paramour may just be the "third time lucky" they are looking for.
The creators of Paramour have wisely incorporated; the classic storytelling of musical theatre while reliving a few magical movie moments from the golden age of Hollywood, against a Cirque backdrop of twists, turns, soaring, and aerial somersaults. Cirque has toured the world and it seems fitting that the story allows us to be transported by way of film sets to Egypt with Cleopatra and the Wild West with Calamity Jane. I must admit there were times I did not know where to look with all the heart racing acrobatics and stunning visuals but overall the love triangle tale is endearing and the stunts are exhilarating. Paramour feels like a rollercoaster, you will cringe, clench your fists and gasp for air during every act and as it comes to an end feel giddy with excitement, and relieved that no one broke a bone and then it happens again, and again. I kept wondering how the parents of these performers must live on edge, knowing that their children are choosing to dive right off it!
For over 16 years the gorgeous soaring twins, Andrew and Kevin Atherton, have effortlessly and gracefully been gliding through the air without a harness! They developed and created the famous duo-straps act for Varekai, one of Cirque's longest running shows which premiered in 2002 and is still going strong today. Andrew and Kevin are perhaps the fittest men on Broadway with impeccable bodies that could be used for medical research! Their dedication and talent is undeniable, and a lovely touch of eye candy for the show.
Most of the athletes have represented their countries on national or international teams, making this an astonishing world class ensemble and a hard task for the leading roles to stand up against. Just as I wondered how Ruby Lewis (Indigo James) felt not being able to balance on her chin, or juggle 8 things at one time, she launched into a vocal showcase that left me thinking... Her muscles are just as flexible, strong and impressive, they just happen to be hiding in her neck! Her vocal ability reveals years of devotion and passion, she is a star!
Cirque Du Soleil's Paramour pays great homage to the human mind, body and spirit as these performers push boundaries and soar (there are people who literally soar over the audience!) It is a thrilling show as artists fling themselves through the air, around hula hoops, up and down poles and ricochet off trampolines. If you are heading to Broadway this is a great choice for all ages and certainly a ton of fun but, mothers be warned you may just plant the seed for your children to run away with the circus!
Fun Fact: Paramour has more than 250 costumes designed and created by the French-Canadian Cirque Du Soleil costume department AND each wig is customized for the performers which takes about 480 hours per wig! That's a lot of sewing and maintenance.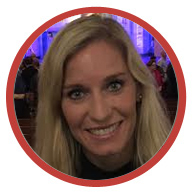 Reviewed by Nicola Quinn
Lyric Theatre, New York City
Find me on Twitter: @newyorktheatre