The Present: Forward. Upward. Onward.
Fun Facts: Cate Blanchett and Richard Roxburgh starred in Andrew Upton's adaptation of Chekhov's Uncle Vanya at the Lincoln Center Festival in 2012. This time they return to New York as unrequited lovers in Upton's adaptation of Platonov on Broadway, a play written but never published by Chekhov in 1878. Maria Pavlovna Chekhova, Chekhov's sister, reported finding the play in 1914 and described it as "A long play without a title", she placed it in a safe deposit box which was subsequently confiscated during the Russian Civil War. It was stolen from her safety deposit box and later published in 1923 by a Soviet literary scholar, Nikolai Belchikov. Upton has scaled back the 300-page play and presented a slice of life!
Target Audience: The intergenerational characters in this play keep the target audience spectrum broad. The topics are highlighted in a funny witty manner making it well worth a trip to the theatre, whether you are in ripped jeans or your theatre suit.
Best Bit: The first gunshot! If that doesn't make you feel alive then nothing will! It sums up everything this play is about, live or die! Everyone actor is breathing and in the moment throughout this play, and so too should you.
Morning After Effect: I have yet to experience a night that involves Australians and vodka and been disappointed. The Present left me with the same grin and zest for life the Aussie charm seems to exude.
Verdict: The Present is alive and life is a gift so be present in this life
No, the infamous Russian writer Anton Chekhov did not reference kangaroos in his 1878 play Platonov and the characters were not Australian, not in the least. Instead is it Andrew Upton who has brilliantly adapted Chekhov's work into The Present, bringing it back to life with his Aussie-spin and humor, his last gift if you will to the Sydney Theatre Company (STC) before stepping down from his eight8-year tenure as Artistic Director. After huge success in Australia, The Present will continue to give as the company celebrates its Broadway debut and much anticipated opening on January 8th. Leading the way is Irish director John Crowley who received a Tony nomination for Best Direction of a Play in 2005, along with a rich list of theatre and film credits.
Taking on Chekhov is no easy task, he is predominantly known for his disenchanted characters who appear to be stuck in a rut. They chose to reminisce about the past, plan for the future and yet remain incapable of accepting their present realities. This theme rings true in Upton's adaptation as he brings these characters from their original setting of the 19th century to a post-perestroika 1995. A time when Russia saw the rise of its oligarchs - wealthy businessmen with a great deal of political influence. While Chekhov is notorious for holding up a mirror against a tortured society Upton has revealed a cultural-truth of uncertainty that boldly reigns today.
The Present highlights intergenerational conflict as these characters exist in a state of limbo between the past which was once considered great yet the youth deem despicable with an urgent need for change. Although hopeful for a better future there seems to be more talk and little action with a growing fear towards the devious oligarchs. Sound familiar? Upton also fixates on the bored and disappointed characters who endure their addictive search for happiness and fulfillment, all the while missing the present. The parallel Upton has crafted between the desponded yet overtly cocky Mikhail Platonov (Richard Roxburgh) and the miserable millennials calls for imperative action, a resurrection of the self.
It is thus fitting that these lively characters riddled with doom and gloom meet at a run-down country house to celebrate a vodka fueled birthday. A drowning of sorrows if you like. It is Anna Petrovna's (Cate Blanchett) birthday, not just any birthday, it is her fortieth and to say she is having a mild freak out would be a great understatement. She finds herself questioning life and love amongst her close friends and step-son who have shared many summers in this house prior to the death of her husband. Anna, contrary to the men, is free spirited, determined and on the hunt for happiness and money, having been a widow for ten years. She is not freaking out about her age or being alone but rather the lack of life and enthusiasm that surrounds her. She despises her need for a man to keep her afloat financially, revealing an independence and strength which many of Chekhov's female characters share. It soon becomes evident that each party attendee is having a midlife crisis of his/her own as everything goes horribly wrong.
My favorite moment of the play was Cate Blanchett's performance as she valiantly dances on the table pouring vodka in her hair, just moments after announcing to her guests that the house is covered in dynamite and she has the detonator. It is a live or die moment and you best be present! Blanchett's performance is alive! Throughout the play she manipulates each character as if playing a game of chess, she shapes effortlessly from confidant, temptress, nurturer and brave huntsmen. Blanchett is clearly the queen and has mastered her hunt to victory moving in whichever direction needed to rule the castle with fervor and might. The motivation to blow up the house begs the questions, what is a queen without her castle? Blanchett offers faultless amounts of charm and imperfection. She is graceful and exudes a youthful spirit even age cannot squash. I fell in love with the spirit of Anna and hoped that I could carry her message with me every day. "Go and embrace life and go where it takes you. Forward. Upward. Onward."
Chekhov's plays gave women a new voice in the 19th century, one of determination and drive as opposed to the usual melodrama. And just in case you weren't listening then, Blanchett's performance will pour all over you and seep into your skin. There is such honesty in her delivery.
Richard Roxburgh's character Mikhail Platonov has a messier approach to life, he lacks the ability to make decisions and feels fate has tricked him as he thought his life would be greater than it is. He is a mess overcome by his impulses and the search for truth. Roxburgh's intricate performance and interpretation represents those living with a destructive YOLO (You Only Live Once) approach, unable to lay roots yet there is plenty of wind blowing through his hair! He is on a rollercoaster that never stops, twisting and turning in all sorts of directions. On the chessboard Mikhail Platonov is the knight and sadly, he forgot to polish his shining armor. Roxburgh is a brilliant disaster who keeps the tragedy trotting ahead with his staggering vodka induced performance.
It is not just Blanchett and Roxburgh who have given up their southern hemisphere warmth for The Present but the entire cast! Trading in their barbeques for Broadway and bringing the heat is a strong, talented group of actors from STC extremely deserving of their time on the Great White Way. A pure joy to watch!
Upton's revival is dynamite, and Blanchett and Roxburgh's charisma and egocentrism the detonators. Together with the outstanding all Australian cast, they lure you in for an evening of explosive truth, smoldering sexiness and life! The Present is on fire casting a much needed light over the troubles of today. I strongly recommend you see this hilarious tragedy during the limited run through March 19! Seriously mate, it's fantastic!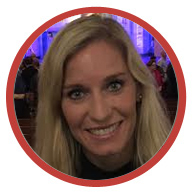 Reviewed by Nicola Quinn
23rd December 2016
Ethel Barrymore Theatre, New York City
Find me on Twitter: @newyorktheatre