The Front Page: Splashed with Celebrities
Fun Fact: The first American newspaper was published in September 1690. Due to its political content it was ultimately shut down by the authorities. The Boston News Letter then emerged in 1704, and only in 1733 was Freedom of the Press established after Peter Zenger was acquitted for an article he published in The New York Weekly Journal opposing the Governor.
Target Audience: The golden oldies will flock to this one and hopefully young audiences will appreciate this American classic when newspapers existed before smartphones and tablets.
Best Bit: Nathan Lane delivers the legendary closing line superbly.
Standout Actor: Nathan Lane is a dynamo. He has that face which you know you know... you remember he's been in Birdcage but what else? Why can't you think of it.. Oh yes, because his endless list of Broadway shows and TV appearances is impossible to recall! A nod to Jefferson Mays (Besinger), he is a comedic champion and of course, John Slattery who carries this play for three hours!
Verdict: Lane and Rudin have made a smart choice reviving this play in the current political climate where talk is cheap.
The Front Page returns to Broadway again, for the sixth time! This 1928 hit comedy has also been adapted into several films and deemed as an American classic; however, the reason this Broadway revival is receiving much anticipation and big bucks at the ticket office is due to the all-star cast! They have already raked in over 10 million dollars and while Nathan Lane (Walter Burns) could probably achieve this single handedly, it helps having the dreamy John Slattery (Hildy Johnson) and well known John Goodman (Sheriff Hartman), posted on the bills. The production will without a doubt bring in the masses as it is not only a stellar cast but a powerhouse backstage; with award winning director Jack O'Brien, Douglas W. Schmidt who has created a beautiful set that pays tribute to the period's architecture and costumes by Ann Roth, to name a few.
My initial thought was that The Front Page won't make the front page of any publication because there are far too many interesting things going on in the world (and Broadway) for this play to stand out, despite the cast. Once I gave it some thought, and got over my annoyance as to why in 2016 we have a Broadway show filled predominantly with middle aged white men, it made me think. We know these aren't just any men, they are award winning acting giants from the stage and screen. So, why revive this 1928 play written by Hecht and MacArthur? Because, eighty-eight years later our freedom of speech and justice is still twisted, just like the plot. Funny, isn't it?
Writers Charles MacArthur and Ben Hecht, both former journalists themselves, give us a glimpse of a Chicago newsroom as a group of reporters anxiously await the hanging of a criminal who subsequently breaks loose. Remember that this was a time whereby the newspaper was the most efficient way to spread the word, be it political news or a crime story - or a crime story to generate political news. It was also the era of the rise of radio, a competitive medium adding even more pressure to these publications. Hecht and MacArthur paved the way for this new comedic tempo which became a popular formula for both stage and screen. Modern audiences are no strangers to vulgarities but in 1928 the dialogue was considered profane and quite shocking to audiences!
Nathan Lane wanted to bring this show to life and it was his idea - perhaps even dream - to play Walter Burns. He's loud, abrupt and won't stop short of getting his way at any point and Lane, with his signature cartoonish cadence, hits every comedic beat and indulges in the role. Lane brings the cheesy element alive while Slattery adds a realistic warmth and balance, despite the farcical pace. As the 1920s story unfolds with lighting fast banter, I kept wondering what's changed? We still have the cops and robbers, the competitive newsmen "breaking news" and the readers helplessly awaiting the honest report without political influence.
These were truly interesting times for Chicago, as World War I and the 1920s brought about major expansion in industry causing many African-American's from the South to migrate for jobs. As the United States government made the production and sale of alcoholic beverages illegal in 1919 the Gangster Era began with iconic characters such as Al Capone and Bugs Moran. Chicago was also home to the first homosexual-rights organization, and so she was certainly rich with diversity and definitely not short of stories to report. One can only imagine the buzz these reporters experienced - one which ultimately inspired, Hecht and MacArthur to create The Front Page, highlighting a story of a white man who has murdered a black policeman, and accused of being a communist activist.
As the audience applauded these talented actors, I couldn't help but notice the very mature demographic, wondering if perhaps some were even around to see the original premier! Just a few blocks away we know there is tremendous change on The Great White Way with productions making history and while the Front Page may seem irrelevant to a younger audience, it is a deserving classic which hopefully inspires us to be thankful for our freedom of speech, and keep it alive.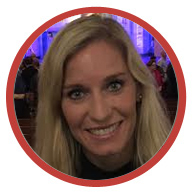 Reviewed by Nicola Quinn
October 2016
Broadhurst Theatre, New York City
Find me on Twitter: @newyorktheatre