Bandstand: A toast - and a dance - to Michael!
Fun Fact: Bandstand is a partner of Got Your 6, an organization created in 2015 to encourage accurate and thoughtful narratives about veterans and their families. Got Your 6 highlights projects that do so accurately and responsibly. Each performance of Bandstand is dedicated to the U.S veterans and military families. "Got your six" means "I've got your back" a saying that fighter pilots originated during World War I referencing the rear end of an airplane, the same position as six on a clock.
Target Audience: The unique combination of swing music, sexy choreographer, poignant history, patriotism, and humor makes this show accessible to a wide range of ages.
Best Bit: Beth Leavel plays Mrs. June Adams, Julia's mom, and offers comedic relief throughout the production. Her solo performance of "Everything Happens" acts as a major shift in the narrative where we realize all the wisecracks and facades these men and women present are hiding deep pain and suffering. Leavel acts as the classic wise maternal figure and inspires the change needed to go forth with strength and truth.
Morning After Effect: Broadway is certainly echoing the current state of affairs with shows like Miss Saigon and Bandstand highlighting the stories of the soldiers who have gone before, and reminding us of those who are out there today. 1984 looks ahead and Michael Moore is shaking his head!
Verdict: Bandstand is sure to be a new American classic and leading man Corey Cott is a dreamy rising star!
Robert Taylor and Richard Oberacker's new musical Bandstand has given a voice to the many men and women who served in the army, both those who survived and those who did not. Set in Cleveland, Ohio during the mid 1940s, Bandstand looks at the lives of the wounded soldiers who returned from World War II with the promise of life being "Just Like It Was Before".
Andy Blankenbuehler (Director and Choreographer) blends vibrant upbeat swing dance sets with sensual contemporary movements which immediately highlights the imbalance of this place these soldiers once called home. Their inner demons move alongside replaying dark memories from the war and reminding them of the fallen soldiers left behind. It is only when the band comes together to play in unison that these broken men disappear and we see that the remaining men have to find a new beat to keep them going, a new fight worth living for. Blankenbuehler won the 2017 Tony award for his bold choreography that slices these men open and exposes their pain, loneliness and vulnerability.
Band leader Donny Nova (played by Corey Cott) is a Private dealing with the loss of his best friend Michael and searching for something to keep his mind occupied. Cott is an absolute darling, he is charming, suave and exudes an innocence that reminds us how young many of these soldiers were. As Donny embarks on a mission to find the perfect musicians that will help him win the NBC contest in search of the nation's next superstars, we see his desperation to live out a dream Michael never will. As we meet each veteran and their instrument we discover their unique voice and sound, adding to a greater story and song. It is beautiful to witness these sounds slowly coming together, gaining more power and verve.
Taylor and Oberacker have captured a playfulness and comradery between Donny and his fellow veterans with banter and silly jokes transforming these men from written characters into real living men we can relate to. Bandstand highlights these men as heroes without big explosions and bloodshed. Their pain is not presented with melodrama and their war stories are not retold with hype and action but rather a chilling truth of humility and silent suffering.
When Michael's widower Julia Trojan (Laura Osnes) joins the band, she adds a tenderness and strength the men were lacking. Her story reveals the ripple effect war has on families and friends especially for those who deal with tragic loss. Osnes sings "Love Will Come and Find Me Again" and you can't help but wonder how many mothers and wives, fathers and sons, sisters and brothers, received bad news from the U.S. Army over time. Osnes not only breaks your heart but offers hope as she reassures her fans that life will not be the same, but it will go on. Taylor and Oberacker have been very clear in this musical not to reiterate the modern cry that everything happens for a reason in order to offer solace and support. They have adopted a realistic approach, confronted the reality of pain and merely settled on the truth that "This is Life", make the most of it while you can. Their approach is far more effective as we realize the suffering many still live with today.
Make no mistake, this show is vibrant, colorful and fun and there is nothing quite like swing to showcase colorful sets and gorgeous dresses! As the dancers twist and twirl through the air you just can't help but adore every detail. Costume designer Paloma Young has not only captured the era of fashion but the feeling of it too. This was a time when women had found a stronger sense of independence and their own flare. By the mid 40s strict rationing of fabric was lifted and brighter patterns were worn to forget about the depressing war which Young has woven into Bandstand.
This production is designed to move you and you'll be tapping along to the beats of Donny Nova's band featuring Julia Trojan in no time at all!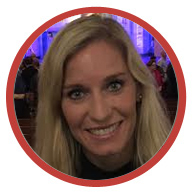 Reviewed by Nicola Quinn
15th August 2017
Jacods Theatre, New York City
Find me on Twitter: @newyorktheatre