Groundhog Day: Today's the day!
Fun Fact: February 2nd is celebrated in the United States of America and Canada as Groundhog Day, whereby the appearance of a groundhog or woodchuck signifies the end of hibernation and the six-week countdown to spring. It is believed that the first official celebration took place on this day in 1887 by the German immigrants in Punxsutawney. The groundhog was named Punxsutawney Phil, after King Phillip. The tradition continues to this day.
Target Audience: Theatre lovers who prefer a contemporary musical score will thoroughly enjoy Tim Minchin's work. Great choice for a date night.
Best Bit: During the second act Andy Karl (Phil), along with the company performs Hope. This rock song is electric and the comedic lyrics some up the trials and tribulations of life, encouraging listeners to never give up. Karl's performance is thrilling and gives justice to the brilliant composition and lyrics by Tim Minchin. Minchin offers an enjoyable, witty and edgy score throughout the musical.
Morning After Effect: So many people have created their own groundhog life, experiencing little to no change in their day to day existence. Hopefully, Danny Rubin's musical based on the 1993 film, will inspire its audiences to mix it up a little!
Verdict: An important reminder to live in the moment and embrace today!
Imagine waking up every day and reliving the same reality, seeing the same people, hearing the same complaints and news, and feeling like you are on a hamster wheel with no way of stopping it all. After a limited engagement at The Old Vic in London, Groundhog Day the musical arrived on Broadway in April this year. Under Matthew Warchus' direction the cast and crew are reliving every beat again and again with great success! The musical takes us into the life of Phil Connors (played by Andy Karl), a suave weatherman sent to cover the annual story of the famed groundhog residing in Punxsutawney. Connors believes he is over-qualified to broadcast such trivial news from this dinky town and soon finds himself trapped in a time warp reliving the same day.
Andy Karl (Phil) swaggers into Punxsutawney paying little to no attention to the locals, he is arrogant and moves with determination, bulldozing anything or anyone in his way - he is the reincarnation of the Disney character Gustav from Beauty and the Beast. Assuming everyone is in complete adoration he pompously moves with his chin lifted high as if in a constant photo-ready pose. He is after all a celebrity covering the weather news. Once he realizes he is trapped in this loop of repetition he has two options - to endure the living hell or create a world worth living in. Connors embarks on a spiritual journey and learns to help those around him, embraces learning new things and to look beyond what the eyes may see, and most importantly he learns that inner beauty is greater than outer - Yes, just like Belle in Beauty and the Beast, except it takes Connors over four years! Andy Karl appears confident and strong, breaks down before our very eyes and allows the world around him to chip away and mold him into a fully rounded, humble man. Despite the quick turnarounds from scene to scene, he has carefully crafted a comprehensive journey for Phil and his performance is quite remarkable, earning him a Tony nomination and Olivier win for Best Actor.
By the second Act you will be convinced Karl has a twin! One moment he is walking up a ladder into the heavens and then instantaneously he is back in bed under the covers. The illusions by Paul Kieve are thrilling and allow us to buy into the world of magic - no matter how hard I tried to keep my eye on Phil and figure out the trickery Kieve won, every time! Equally as impressive is Rob Howell's set design that keeps up with the quick paced narrative and changes. Howell's has worked extensively in the theatre and opera in the U.K. and abroad. He has managed to find a flirty balance between realism and fantasy with his upside-down houses and tiny cars. He too is a part of the trickery moving the narrative seamlessly back and forth.
Another stand out performer from this production is Michael Fatica, his performance as the chubby man is larger than life and he commits to every move made, sports a mischievous grin and exudes an overall zest for life. Keep your eye on this one, he is going to get bigger!
It is very rare that stage managers are given credit where due but something must be said for David Komer and Michael Krug as well as their assistants Melissa M. Spengler and Emily Hayes. It is one thing to keep a musical production on track and steamrolling ahead; however, when the narrative goes back and forth with subtle set changes, quick costume turnarounds and imperative illusions, it is pure mastery! Congratulations to the entire crew and company for a watertight execution.
The idea of watching a show with any form of repetition does not sound appealing to me in the least; however, Groundhog Day keeps you captivated and entertained. Danny Rubin's humorous and simple musical calls for little intellect, yet you will walk away pondering over a life changing question, if tomorrow is just like today, how will you make it better?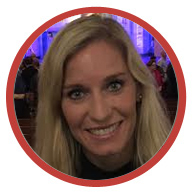 Reviewed by Nicola Quinn
9th August 2017
August Wilson Theatre, New York City
Find me on Twitter: @newyorktheatre